If you prefer to tithe using an online system or would like a specific ministry to receive support, please click on the link for Continue to Give.
3 Additional Ways to Support Avalon Community Church
At No Extra Cost To You!
Click on the GoodSearch link and type in Avalon Community Church as your charity. Every time you enter a search, GoodSearch will donate cents at no cost to you.
Click on the iGive link and type in CornerStone TeenCenter as our charity. Certain stores will donate a percentage of what you buy while using the site.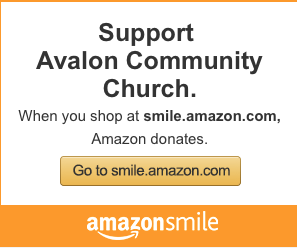 Shop on Amazon and they will donate a percentage from each purchase to Avalon Community Church