Join Us This Sunday
@ Bird Park Picnic Grounds
**watch us live on Facebook during inclement weather**
We are happy to announce the return of our Sunday School program for our elementary age children! For more information on what this time will look like on Sunday mornings please call the office.
You can find praise PDF lyrics here to print and bring with you to Bird Park:
QR codes for lyrics will be available at the service for your convenience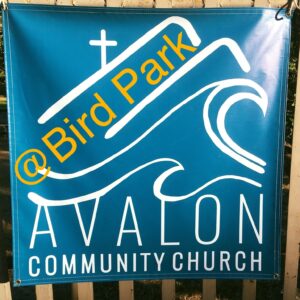 Revised 8/1/21
Continuing through the month of August, as the weather allows, we will be gathering as a church at the Bird Park Picnic Grounds on Sunday mornings. There will be one service starting at 9:30 AM. During inclement weather our staff will stream the service without an audience from the sanctuary. We aim to send out a change of service email on the Thursday or Friday prior if possible. Please make sure we have an updated email for you.
In a spirit of love and safety for all who choose to come to Bird Park we will be strictly following Los Angeles County protocols of social distancing, wearing of masks, and refraining from handshakes and hugs. Remember, the wearing of a mask is to help protect other people, it is not primarily for your protection. So we are asking that you honor our request for social distancing as you come and go from Bird Park and wear a mask when near others as an act of love to other attendees and our community at large. Please come in a spirit of celebration and grace for one another as we gather again for worship and encouragement under these unique circumstances.
We are asking that each person bring their own blanket, or lawn/beach chair if possible. We will also have picnic benches arranged appropriately for family groups and some chairs will be available. There will be a limited size "drive-in church" parking area marked off for those who prefer to remain on the street above. There will be volunteers directing parking and helping people set up their seating at safe distances. A hand sanitizing station will be set up and bathrooms are available with sinks for hand washing .
If you feel comfortable joining us at Bird Park for services we are excited to have you. If you are unable to join us in person we completely understand and support you in that decision. We encourage those of you not joining us to find us on Facebook where we are attempting to stream the service live each week at

facebook.com/AvalonCommunityChurch

as well as subscribing to our YouTube channel

"Avalon Community Church"
where you can watch previously recorded sermons posted weekly. **Note that during poor weather conditions watching on Facebook and YouTube will be your only option. If you need help accessing either of these sites please reach out to us.
We would like to remind you that our facilities are currently closed but all forms of communication are checked regularly. Please leave a message when you call the office or contact us by email.
As always, do not hesitate to call, text, or email with any needs, questions or concerns.