This Sunday, January 23rd
Join us @ the Bird Park Picnic Grounds
or watch us on
FACEBOOK
Service Starts at 10:30AM
**the service will be posted on YouTube later in the day **
You can find praise PDF lyrics here to print
: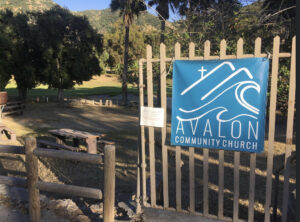 Updated 01/05/22
For the weeks ahead we encourage you to please check our website for information regarding Sunday services. As needed, we will hold services either indoors at the Avalon Community Church sanctuary starting at 9:30AM or up at the Bird Park picnic grounds starting at 10:30AM. If you're wondering why the difference of times, it is out of mindfulness for the chilly mornings, we think that moving our outdoor gatherings back by one hour we may not be as cold.
Live streaming via Facebook will continue to be a viewing option as well as watching via YouTube later in the day on Sunday.
Each week we plan to update the website as soon as possible to reflect where the service will be held. When possible we will send out reminder emails as well. If all else fails you may call the office at 310 510 1889 or send us an email to inquire about the upcoming week's service.
As always, if you have any questions or concerns please reach out to us!
Blessings
We would like to remind you that our office is not operating with usual in person business hours but all forms of communication are checked regularly. Please leave a message when you call the office or contact us by email.