WEDDINGS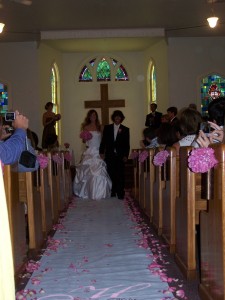 Marriage, as it has been established by God, is recognized by this church to be exclusively the legal union of one man and one woman in a covenantal relationship. We regard marriage vows as sacred in the sight of God, therefore, they are to be taken seriously. These vows suggest for us that marriage is a permanent bond, "until death do us part." We expect your desire for
marriage to have the same commitment.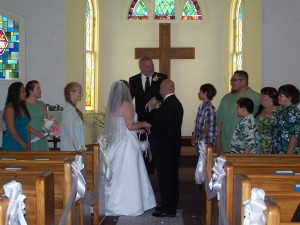 Premarital counseling is required to anyone wishing to be married by our pastors. We ask that the couple desiring to be married see a Christian professional; pastor, priest, psychologist, or other certified marriage counselor in their area. We require a minimum of three separate sessions of premarital counseling. Prior to performing the ceremony, we require signed verification that you have received such counseling.
We know that we are taking a drastic stand with rigid requirements.
We feel however, that such a stand is necessary in the face of America's marriage "crisis."
If you are interested in being married at our church, please contact the office at (310) 510-1889 or email acc90704@aol.com regarding information packets for weddings or vow renewals.
You may fax the forms back to us at (424) 210-8438 or mail it back to:
Avalon Community Church,
P.O.Box 98, Avalon, CA 90704.
For more information please call the church office and ask for Katie Riley.